Waxing fabric like canvas, heavy linen and other natural textiles has been occurring for centuries.  While it has many names: Waxed Canvas, Oilcloth, Tin Cloth, Wax Cloth; the benefits are universal.  Waxed fabric is a durable and versatile due to its unique properties. Here are some of the benefits of using waxed canvas: Water-resistant: Waxed fabric is naturally water-resistant, making it ideal for use in outdoor gear, bags, and clothing. The wax coating prevents water from penetrating the fabric, keeping your belongings dry in wet conditions. Durable: Waxed fabric is known for its durability and can withstand years of use...
---
Leather is a natural product which needs regular care to maintain it's look and functionality. Here at Artisan's Son we have created the Heritage Leather Care Kit to ensure you have all the right products and tools to get the job done right. https://artisansson.com/products/heritage-leather-care-kit-get-all-your-leather-care-sorted-in-one-easy-kit The kit takes care of your cleaning, hydrating and protecting of leather goods. Checkout the video below to watch each product in action and see how easy and rewarding leather care can be. It is highly recommend you buy the full Heritage Leather Care Kit before buying individual items, as the full kit will save you...
---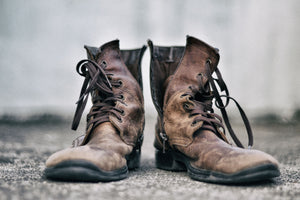 Like most things, cleaning is essential, especially when dealing with a natural product such as leather. How often you clean your leather will have a big impact on how long your leather lasts and the condition it maintains over time.  How Often Should I Clean My Leather? This question is best answered by understanding what impact the elements have on your leather. By 'elements' we are referring to sun, heat, rain, snow, cold, mud, dust and foreign matter.  The more elements your leather is exposed to the more care it needs. Cleaning of leather only really needs to be done...
---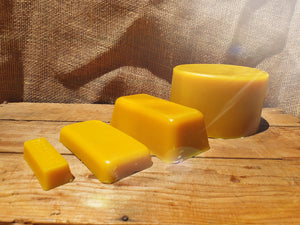 Here at Artisan's Son we often get questions asking about why our products use premium natural waxes. The answer is simple, yet surprisingly complex.  Question: Why use waxes? Simple Answer: They are superior to oils. Complex Answer: Waxes have been used since 7000BCE by humans. Right back in history, ancient civilizations quickly discovered their unique properties and diverse uses. Today, waxes are still highly valued for their unique properties, however many more wax types are available. We now have waxes derived from chemicals and from various natural forms.  Here at Artisan's Son we not only use the very best natural...